Manufactured and distributed Worldwide by Prolenc Manufacturing Inc.
We have been manufacturing and supplying our customers, local and international, with high quality Drillheads, Clamps and parts for years.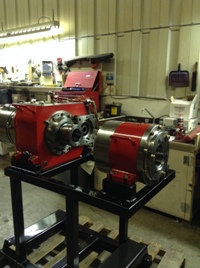 We have paid attention and we have observed market demands. We use only high quality materials and offer exceptional workmanship. We can proudly say the Heads, Clamps and parts we provide are exactly what our customers have come to expect and of course demand.
Give us a call to discuss prices and availability for your drilling needs!